alien un jour, alien toujours
en savoir plus sur moi
▵ posts

:
493
▵ arrivé(e) le

:
21/12/2014
▵ avatar

:
bradley cooper


Sujet: (F) FELICITY JONES + Please don't dwell on it cause I didn't mean it (amour en perdition) Dim 21 Fév - 21:25

---

clarke gray

but are we all lost stars,
trying to light up the dark

fiche d'identité

prénom(s) ✄

clarke.

nom ✄

gray. il s'agit ici du nom de son époux. son nom de jeune fille est libre.

surnom(s) ✄

au choix.

âge ✄

trente-deux ans.

origines ✄

au choix.

date et lieu de naissance ✄

au choix.

métier ✄

au choix mais un métier qui lui prend beaucoup de temps, un métier qui fait qu'elle voyage souvent.

orientation sexuelle ✄

hétérosexuelle.

situation amoureuse ✄

mariée à nathan.

groupe ✄

au choix

avatar ✄

felicity jones.

crédits ✄

quiet rio.

caractère ✄ un peu naïve (surtout en ce qui concerne son mari), romantique, têtue, souriante, trait de caractère négatif, optimiste.

raconte son histoire

information sur le personnage ✄

+ Clarke est fille unique mais elle peut avoir des cousins/cousines, à vous de voir. Limite, vous pouvez vous renseigner sur le forum si quelqu'un recherche une cousine :face:

+ Elle s'entend très bien avec ses parents. C'est leur unique fille et ils aimeraient beaucoup devenir grands-parents un jour prochain. Pour eux, Nathan est le gendre idéal.

+ Clarke aimerait aussi avoir un enfant mais le problème vient de Nathan. En effet, il fuit à chaque fois qu'elle veut avoir cette conversation.

+ Elle aimerait trouver une solution face à ce problème. Mais elle ignore que Nathan veut bien un enfant mais pas avec elle.

+ Elle aime son mari énormément et pense même réduire son temps de travail pour passer plus de temps avec lui, à Wellington.

+ Elle ne se doute absolument pas qu'il a eu une aventure avec une blonde nommée Emma.

+ Lors d'un de ses voyages professionnels, elle aurait pu se faire draguer par un homme, elle aurait accepté son invitation pour aller boire un verre en tout bien tout honneur mais au final, il ne se serait rien passé. Elle aime trop Nathan pour le tromper.

nathan c. gray

époux volage ✄

Nathan est son époux. Ils sont mariés depuis quelques années à présent. Depuis 2010 plus exactement. Tout allait bien entre eux. Ils étaient heureux, formaient un joli couple. Et ce, malgré le travail de Clarke qui lui prenait beaucoup de temps et qui l'amenait à partir souvent en voyage. En février 2014, Nathan rencontra Emma Newton et ce fut le début de la fin. Une liaison commença entre la journaliste et Nathan. Clarke n'était au courant de rien, le jeune homme faisant tout pour ne rien laisser paraître. Pourtant, à force, il était évident que le couple Gray s'éloignait peu à peu. Clarke mit cela sur le compte de cette envie d'enfant. Un enfant que Nathan ne voulait pas. La relation entre Emma et Nathan dura jusqu'en novembre 2014, jusqu'à ce qu'Emma y mette un terme sans raisons particulières. Nathan a pu la voir une fois et Emma n'a pas été tendre avec lui. Depuis, ils ne se sont plus vus. Le jeune homme est de nouveau "fidèle" à Clarke. Cependant, il pense toujours à Emma. Emma dans le coeur et dans la tête. Clarke a toujours une place dans son coeur, oui. Il pourrait avoir envie de recommencer avec elle, de l'aimer comme avant, faire comme s'il n'y avait jamais eu Emma mais il a bien du mal. ll n'y arrive pas. Alors, il dort toujours avec sa femme, il l'embrasse comme d'habitude, il fait comme si de rien n'était. et Clarke, elle, aime toujours Nathan, elle pense qu'il l'aime toujours comme au premier jour, que leur couple va durer jusqu'à leur mort mais ... ça ne peut être possible.

!!!

Clarke et Nathan finiront par divorcer

!!!



Dernière édition par Nathan C. Gray le Dim 21 Fév - 21:36, édité 2 fois
alien un jour, alien toujours
en savoir plus sur moi
▵ posts

:
493
▵ arrivé(e) le

:
21/12/2014
▵ avatar

:
bradley cooper


Sujet: Re: (F) FELICITY JONES + Please don't dwell on it cause I didn't mean it (amour en perdition) Dim 21 Fév - 21:33

---






informations supplémentaire

Salut à toi qui t'intéresse à mon petit scénario

Si tu craques vraiment, une montagne de chocolat t'attend faut que tu le saches :face: Bon, maintenant, voici mon petit blabla:

+ Pour l'

avatar

, il est difficilement négociable. J'adore Felicity et la joueuse d'Emma adore l'actrice également. Oui c'est mon scénario mais je voulais que l'avatar plaise aussi à la peste blonde

néanmoins, si felicity vous sort vraiment par les yeux, proposez moi des têtes

+ Le

lien

n'est pas négociable et je tiens à repréciser ici que

Clarke et Nathan finiront par divorcer

. Emma est celle avec qui Nathan finira. Libre à vous donc d'inventer un chouette gars qui réconfortera Clarke par la suite

+ La

présence

, je ne suis pas compliquée. Je ne veux cependant pas d'une personne qui s'inscrira, terminera sa fiche et disparaîtra juste après. Si vous comptez faire cela, passez votre chemin. Je veux quelqu'un d'actif, qui floode, qui se trouve d'autres liens. Une réponse rp toutes les deux semaines me convient. Niveau nombre de mots, je fais entre 400 et 800 mots.

Voilàààà ! Si tu veux toujours du scénario, ben tu sais ce qu'il te reste à faire
ADMIN ∞ i'm your little princess.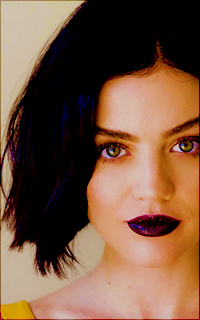 en savoir plus sur moi
▵ posts

:
61822
▵ arrivé(e) le

:
13/06/2014
▵ avatar

:
lucy kate hale.


Sujet: Re: (F) FELICITY JONES + Please don't dwell on it cause I didn't mean it (amour en perdition) Dim 3 Sep - 10:44

---