alien un jour, alien toujours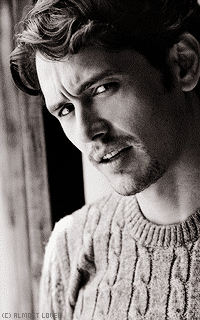 en savoir plus sur moi
▵ posts

:
305
▵ arrivé(e) le

:
15/12/2016
▵ avatar

:
James Franco


Sujet: (f) BRITTANY SNOW + it's been a long time without you my friend (autre) Ven 6 Jan - 10:25

---

Billy Clinton

but are we all lost stars,
trying to light up the dark

fiche d'identité

prénom(s) ✄

En réalité elle s'appelle Tiffany, mais elle déteste ce prénom choisi si affectueusement par sa mère, c'est pour ça qu'elle préfère Billy

nom ✄

Clinton

surnom(s) ✄

Billy, qui devint au final son prénom puisque tous le monde l'appelle comme ça.

âge ✄

30 ans

origines ✄

Elle est américaine

date et lieu de naissance ✄

Au choix

métier ✄

Elle à longtemps enchaîné les petits boulots, serveuse, caissière, même dealeuse ... elle est passé par la casse strip-teaseuse également. Aujourd'hui elle cherche toujours sa voix (ou peu avoir trouvé au choix)

orientation sexuelle ✄

Bisexuel, bien que toutes les relations hétéro ce soit mal finit

situation amoureuse ✄

Elle aime trop sa liberté pour s'attacher à quelqu'un

groupe ✄

écrire ici.

avatar ✄

Brittany Snow

crédits ✄

Shiya.

caractère ✄ Bordélique le ménage, rangement et tous ce qui va avec ce n'est clairement pas son truc ! Billy est une personne attachante, on à tendance à très vite s'attacher à elle. Elle à une style de vie plutot instable, elle n'aime pas rester au même endroit, elle peu décidé du jour au lendemain de tous plaquer pour s'en aller faire le tour du monde, on peu dire que c'est quelqu'un de spontanée, un peu trop spontané. Elle est drôle et surtout elle aime profiter de la vie ! Irresponsable, elle fait parfois des choses et ce met en danger sans même s'en rendre compte, ça lui à porté préjudice plus d'une fois ! C'est une personne qui à beaucoup de cœur, elle est généreuse et très sensible !. Billy c'est également ne femme de caractère, qui à du mal avec l'autorité. Elle ne ce laisse pas marché sur les pieds c'est une vrais féministe et n'hésite pas à tout faire pour le montrer. Elle est forte et combative, mais elle reste tout de même assez naïve et fragile d'un autre côté. Elle à tout de même un côté assez maternel et protecteur avec les gens qu'elle aime !



raconte son histoire

information sur le personnage ✄

.L'histoire de Billy est plutot libre, je n'importe pas vraiment de point, j'aimerais juste qu'elle est vécu une grande partie de sa vie à New York.

Son enfance et tous le reste est plutot libre à part un point, j'aimerais qu'elle soit devenue une junkie assez jeune, genre vers 17/18 ans. Après les raisons qui la pousse à agir de cette façon ça peur être soit des problèmes avec sa famille, elle ce sent perdu, un garçon, bref ou alors ses parents qui n'accepte pas sa bisexualité. Enfin bref il y à beaucoup de chose. Billy est une fille assez pommé, qui ne sait pas ou elle va, elle n'a pas vraiment d'avenir, elle ne sait pas ce qu'elle veux faire, en faite elle est totalement perdu et seule ! Elle enchaîne les petits boulots mais n'a pas d'idée de carrière.

Aujourd'hui, elle à arrêté de prendre de la drogue, un période dur et compliqué pour elle puisqu'elle à du ce battre contre cette envie. Elle à envie d'avoir un enfant, seulement peu de personne croit en elle ! Enfin bref elle débarque récemment à Wellington pour y retrouver son meilleur ami Sebastien.

Sebastien Praxton

Mon roc, mon meilleur ami ✄

Sa meilleure amie ! Ils ce sont rencontré à New York alors que le jeune homme venait de terminer ses études. Pour être plus précis ils ce sont rencontré à l'hôpital après qu'elle ce soit fait ramassé après une soirée un peu trop arrosé. A vrais dire il ne sait pas comment il c'est lié d'amitié avec elle sachant que tous les deux ils sont vraiment différant. Mais Seb à eu un peu de pitié pour elle et après la séparation difficile qu'il venait de traversé, l'arrivé de Billy venait considérablement de changer sa vie. Par la suite, ils ont habité ensemble tous les deux, elle est devenue sa coloc alors qu'elle n'avait nul part ou aller. Seb l'à aidé à arrêter la drogue même si il est aller plusieurs fois la chercher au poste de police ou en boite alors qu'elle était complètement raide, il l'a aidé à traversé cette épreuve et elle l'a soutenue après sa séparation difficile avec Valentina. Sebastien la considère comme sa petite sœur et même si il est plutot difficile, il l'aime plus que tout au monde. Après le départ de Sebastien, Billy elle à décidé de continuer sa vie, ils ont bien entendu gardé contact jusqu'à ce qu'elle vienne elle même le rejoindre, Billy n'a pas changé depuis qu'ils ce sont quitté, exception prêt qu'elle veut un enfant et elle compte bien qu'il soit de lui !
alien un jour, alien toujours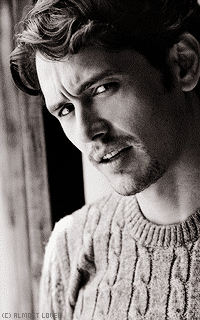 en savoir plus sur moi
▵ posts

:
305
▵ arrivé(e) le

:
15/12/2016
▵ avatar

:
James Franco


Sujet: Re: (f) BRITTANY SNOW + it's been a long time without you my friend (autre) Ven 6 Jan - 10:30

---

Mes petites exigences

Alors bonjours, toi qui prend connaissant de ce scénario, ça me fait déjà très plaisir que tu passe par ici, parce que Billy est très importante et surtout je suis déjà sur que toi et moi on va bien s'entendre. lol

I. Avatar : Il est tout à fait négociable ! J'ai mis Brittany parce que je trouve qu'elle colle plutot bien au personnage mais je ne suis pas bloqué sur cet avatar, alors si vous avez envie de prendre quelqu'un d'autre pour ce rôle c'est à votre guise.

II. Histoire : Je n'aime pas imposer des histoires, alors je la laisse libre enfin beaucoup de choses sont libre, sauf le petit passage de New York, la drogue et sa colocation avec Sebastien ! Après le reste est entièrement libre.

III. Lien : C'est un lien évolutif enfin entendu ! Ils sont amis, des amis même très proche ! Il la voit comme sa petite sœur alors qu'elle le voit comme son roc et son protecteur. Mais elle veut un enfant de lui, non pas pour vivre en couple parce qu'elle n'est pas amoureuse de lui ! Elle tiens à lui, c'est une nouvelle lubie donc à voir si ça ce fera ou non, mais ça peut être intéressant à jouer.

IV. Présence/RP : Et bien j'aimerais quelqu'un d'assez présent, actif et motivé par le personnage qui à déjà des idées pour le faire évoluer, changer ... enfin quelqu'un qui compte réellement s'investir. Pour les RP je m'adapte vraiment à tous donc je suis pas exigeante ! Tant que l'histoire avance et qu'on s'amuse ! Moi ça me vas !

Voila, je pense avoir fait le tours, des point importants après bien sur si tu as des questions n'hésite pas à venir m'harceler je suis disponible pour répondre aux moindres questions. En tous cas j'ai déjà hâte de te voir débarquer !